Migration and Refugee Law
Understanding Solidarity Under International and EU Refugee Law:
Between a Rock and a Hard Place?
- Final programme - 
15 April 2021, 9.30-13.30
If you wish to take part in this event, please register via the Research Forum registration platform. All registered participants will receive a link for the IG workshop in due time.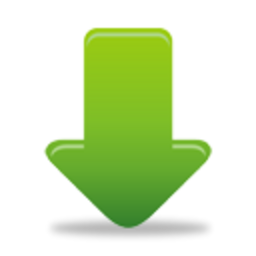 Download the programme
Introduction by the convenors (9.30 – 9.45)
Session 1 – Solidarity as a chameleon concept in refugee law: the relationship between responsibility-sharing, humanitarianism and vulnerability (9.45 – 10.45)
Momchil Milanov (University of Geneva), 'One Hundred Years of Solidaritude': Solidarity as a Foundational Myth of International Refugee Law
Chiara Scissa (Sant'Anna School of Advanced Studies), Relocating the "Most" Vulnerable Only: The Latest Symptom of EU Irrecoverable Solidarity
Haïfa Hubert (ESSEC Business School, Paris), Le Pacte Mondial de Marrakech 2018: consécration du statut de vulnérabilité et contraintes sécuritaires
Q&A 10.45 – 11.00
Session 2 – Criminalising solidarity with migrants and refugees: comparative perspectives (11.00 – 11.45)
Francesca Romana Partipilo (Sant'Anna School of Advanced Studies), The "Criminalization of Solidarity": Responding to Migrant Smuggling while Protecting the Lives of People on the Move
Martino Reviglio (University of Turin), Criminal Populism and Solidarity in Recent Italy's Migration Policies: An EU Law Perspective
Q&A 11.45 – 12.00
Break 12.00 – 12.15
Session 3 – Externalising solidarity and deflecting responsibility for migrants and refugees (12.15 – 13.15)
Martina Previatello (Università degli Studi di Trieste), The External Dimension of Solidarity in EU Migration and Asylum Policy
Bouthayna Ben Kridis (University of Carthage), The Jordan Compact: A Model for Burden-Sharing in Refugee Crisis
Cristiano D'Orsi (University of Johannesburg), Has Solidarity in Protecting Refugees, at Least Partially, Been Regained? Observations from Africa
Q&A / Conclusion 13.15 – 13.30
The ESIL IG MIGREFLAW Coordinating Committee
Kristof GOMBEER
Tamás MOLNÁR
Tom SYRING
Daniela VITIELLO